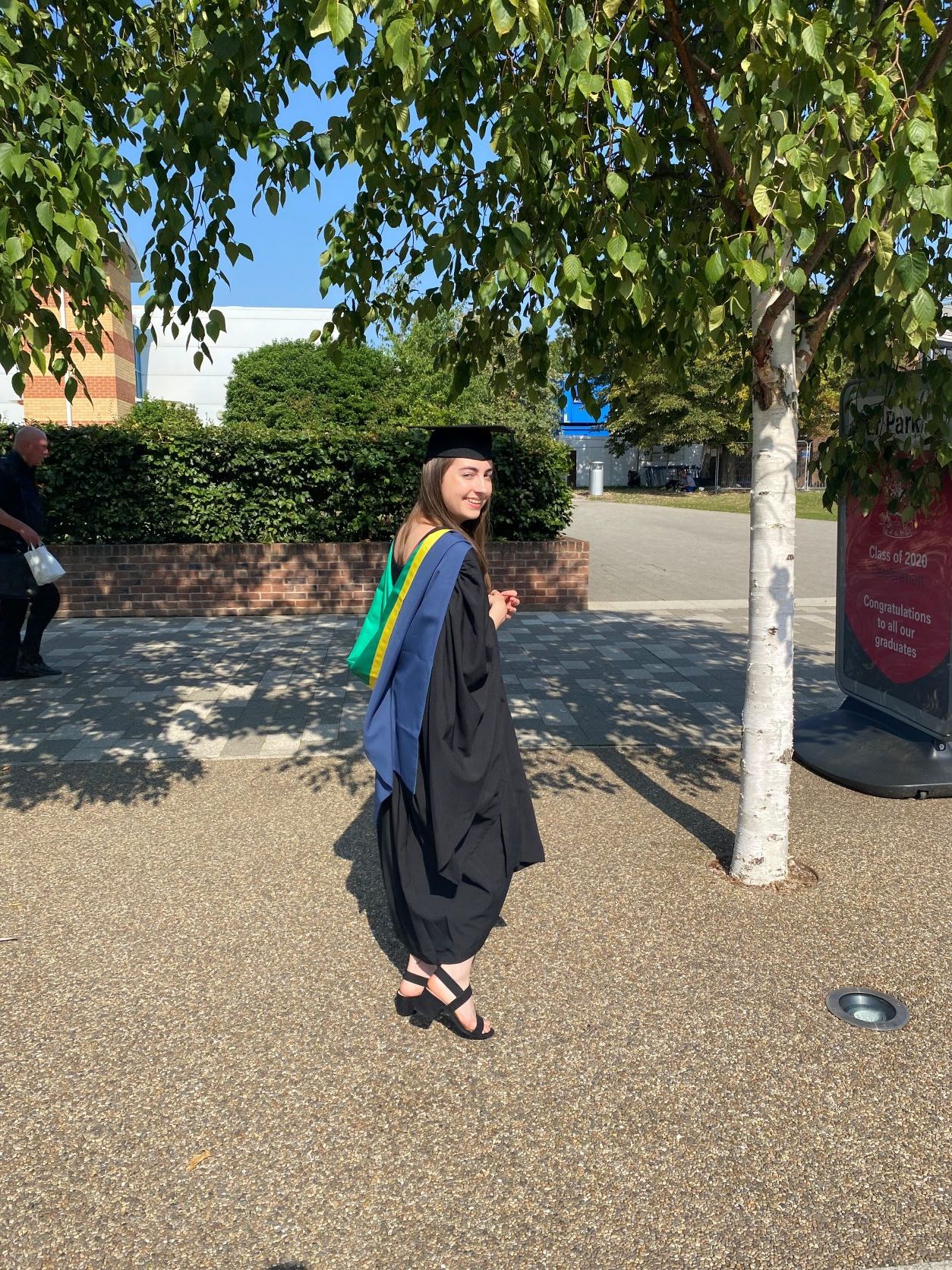 Hi! I'm Holly Collier, the new Marketing and Creative Assistant at Fizzco! As the latest member of the 'People in Purple' team, I thought I would introduce myself and let you know some interesting facts about myself.
I have always been passionate about being creative and grew up loving drawing and painting. When I finished school, I decided to embark on a foundation diploma in Art and Design to explore my skills further. This is where I became serious about having a future with creativity, so I took my education further by completing a degree with a BA (Hons) in Fine Art at Nottingham Trent University, graduating in 2022.
Graduating at the height of the pandemic wasn't easy, to say the least, but it allowed me the time to consider where I wanted to take my skills professionally. From my degree, my knowledge and interest expanded into marketing and graphic design, and from there, I knew that this is what I would like to have a career in.
In my free time, I like to paint and draw abstract patterns and designs both freehand and digitally, and I am always looking for ways to strengthen my creative knowledge even further.
I love the magic that comes with the festive season. I find the run-up to Christmas the most exciting time of the year – what's not to love about the numerous Christmas market trips, seasonal food, and cup after cup of hot chocolate? I'm excited to be able to make the most of that in my new role and help spread some Christmas joy around to others!
I'm excited to be able to use my creativity to help with social media, blogs, design, and so much more. Keep a look out for more blogs coming over the next few months to keep up to date on all things Christmas!