Whilst most Customer facing environments make an effort to create a festive atmosphere, offices can be rather hit and miss, however, there are many reasons why decorating for Christmas is important for all workplaces.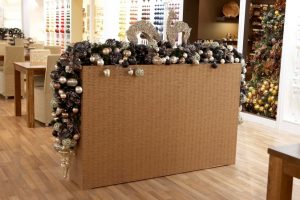 Team Morale
The dark nights are here (sadly for quite a while), the summer sunshine is a distant memory so why not take some time to brighten up the workplace with fairy lights, star-topped trees, decorated garlands and supersize baubles.
We decorate our houses but spend a lot of time at work, why not create a festive atmosphere for employees in the run-up to Christmas, the glitter and sparkle may help put a smile on faces.
Happy employees = productive employees!
Team Building Exercise
Most of us have experienced a team bonding day, possibly in the chilly great outdoors, this is one where you can stay in the warmth of the office and employees can get involved in the decorating of the office and the dressing of the tree. It could make for some great social media content, you could run competitions between departments or invite all team members to bring in a decoration from home and see what type of tree you get!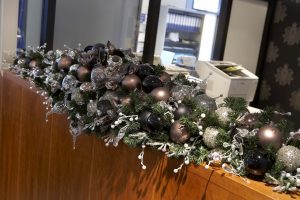 Bit of publicity?
Take pictures and spread the word, with stress in the workplace being a much publicised issued why not show what a great working environment you create for your employees? A tree and decorations shouldn't break the budget and giving something back to valued employees after a busy year will always be well received.
Finally, you'll need a tree to stash all the secret Santa gifts under on the countdown to Christmas!