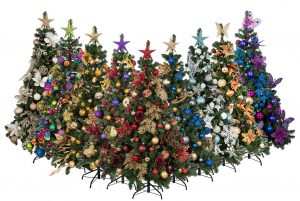 Thanks to the success of our bespoke Christmas Themes we are offering them again for 2018 – with the addition of a "Steampunk" theme.
The themes allow you to purchase a designer Christmas without the inconvenience of buying individual products to piece together, not everyone knows the ideal amount of decorations for a 6ft tree or how long the string of fairy lights needs to be.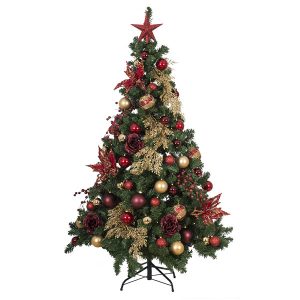 The range of themes includes a 6ft tree decoration pack, of which the 6ft tree is optional as we are aware companies may already have their own or wish to use a real tree.
In addition, you can select from the following matching pre-decorated items to get the full Christmas effect:
A festive 35cm diameter Garland
a 60cm diameter wreath
a 60cm tall teardrop
The themes range from a red and gold ever popular Traditional option and a pink, purple and blue colourful Berry Christmas to an all gold Pure Gold theme or Citrus Burst, our yellow, lime green and orange offering for Christmas with a difference.
Contact us to discuss your requirements.