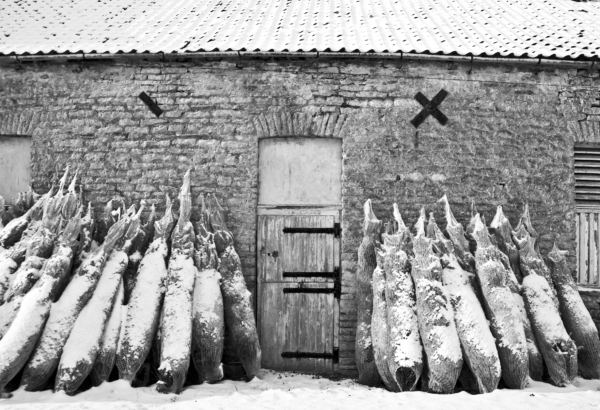 Do you want to recycle your Christmas Tree but aren't sure how? Fizzco have come up with a variety of options to recycle your tree this year whilst being kind to the planet.
For Christmas Trees With The Roots Removed
If you purchased a felled (cut down) Christmas Tree this year, you'll have to check with your local council to see if they are offering a Christmas Tree recycling scheme (you can check this on their website). The recycling scheme usually involves local drop-off or collection points, which then see the Christmas Tree's chipped and used as compost.
A local charity near Fizzco is helping to raise funds by offering the popular Treecycling scheme,  which sees volunteers collecting real Christmas Trees in return for a small donation. Residents who registered their trees with the charity have had them collected from their premises and recycled. The Christmas Trees are then chipped, and the chippings are used in local public gardens as compost.
If your local council does not offer Christmas Tree recycling, the next best option is to take it to the garden waste section of your local tip.
You can find your local recycling centre by adding your postcode here.
For Christmas Trees With The Roots Intact
If you purchased a Christmas Tree with the roots still attached, it is possible to replant it in your garden or in a pot. Simply pop it outside and watch it grow in time for next Christmas. If your tree came in a pot from the supplier, replant it in a larger pot with fresh compost and leave it in your garden to enjoy all year round. Not only is this great for the environment, but next Christmas, your tree will be ready to bring inside and decorate all over again.
If you want to put your tree's needles to good use, why not turn them into mulch for the garden? By simply removing your branches and shaking off the dead needles outside. They will slowly decompose and provide nutrients to your flower beds and gardens.
Reuse The Branches To Help Insects And Protect Your Flowers
Place the branches of your Christmas tree over spring bulbs and early flowers as ground insulation to help them grow. Simply cut them off and layer them over flowers. These spring flowers will provide nectar at a critical time for insects.
Turn Your Christmas Tree Into Compost
Christmas Trees make fantastic woodchip compost. Many councils offer a shredding service. However, if you do not have access to a shredder, you can also chop the tree up with secateurs – sawing the trunk into short sections will help. Not only does this greatly speed up their decomposition, but it makes a brilliant addition to your compost heap. 
Make Christmas Tree Trunk Coasters
Feeling creative? A great way to prolong the life of your tree's trunk is to turn it into coasters for hot drinks. Use a saw to cut your Christmas tree trunks into small circles before sanding them down and covering them with a stain.
Turn Your Christmas Tree Into A Multi-Perch Bird Feeder
Why not turn the tree trunk of your Christmas tree into a multi-perch bird feeder for your feathered friends? To do this, cut the branches back from the trunk and hang treats such as fat balls or bird feeders from the stems. You can also hang peanut garlands and juicy berries.