One of our favourite things about providing Christmas products is seeing how our customers transform them into festive masterpieces, especially when the creative spirit is put to good use and towards a worthy cause.
As we all know, times have been slightly abnormal over the past few months, to boost spirits and add a little festive cheer to our lives, one of our customers Christmas Inc. have done an amazing job creating rainbow wreaths, with all proceeds raised going to the Heart of Bucks – Coronavirus Response Appeal, which supports local charities and those affected during this difficult time.
As a Christmas company, you wonder how you could help or assist during this crisis. Seeing the thousands of hand-drawn and painted rainbows in windows by children across the country in support of the NHS and key workers, inspired the creation of the rainbow wreaths. The wreaths were created reusing and recycling many products from their workshop. With ChristmasTimeUK supplying some baubles and plain wreaths. This means every wreath has been individual and unique.
We are incredibly proud to have been asked to help, if only in a small way. The real star is Christmas Inc. Who has been awarded Community Investor of the month! from the Heart for Bucks Charity.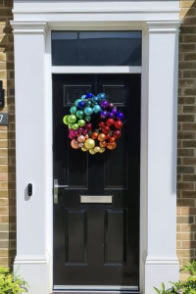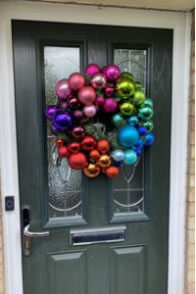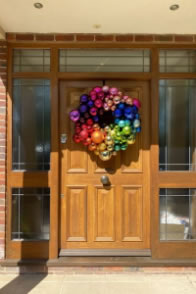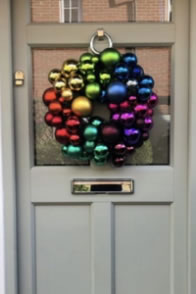 CONGRATULATIONS!
CHRISTMAS INC.