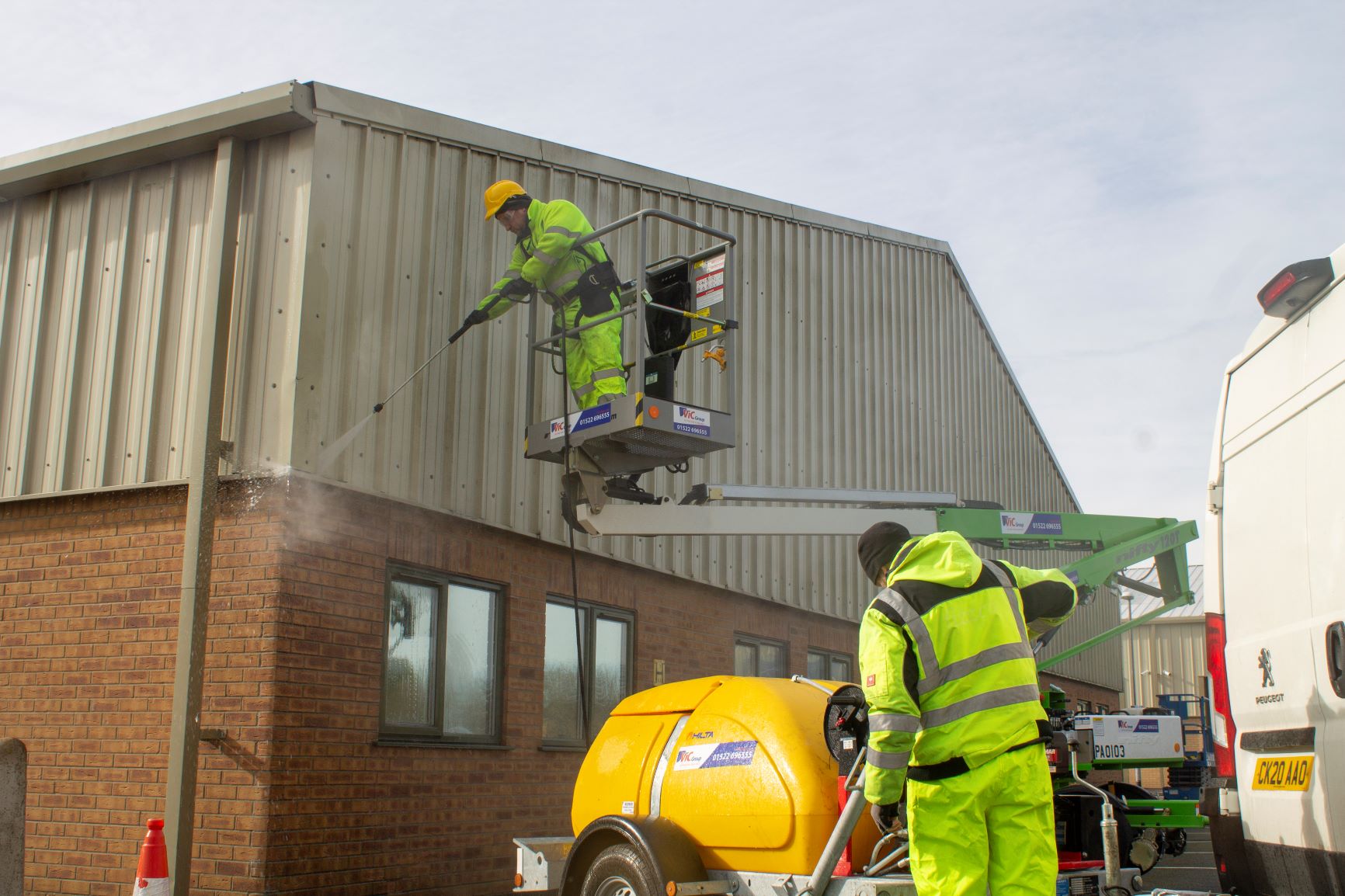 When the whole team gets together, big things start to happen… We have over 35 years experience and knowledge of working on a diverse range of building environments. We have taken the skills, talents, and resources we already have and diversified our business. We thought, why not use the skills and resources we already have and create a brand-new service to offer our clients. Hence Fizzco Maintenance is born.
Fizzco Maintenance offers professional high-level commercial cleaning and site maintenance services to businesses throughout the United Kingdom. We specialise in high-level cleaning services, including exterior and interior high- level cleaning, and offer ground maintenance solutions, all-access cleaning, and flexible, bespoke site maintenance management services.
However, our very first commercial cleaning venture started back in 2016. One of our Christmas installation customers asked us if we could clean the exterior of their shopping centre as they were dissatisfied with their current supplier. We had the skills, resources, and equipment, so we thought, why not!
We have created a personalised process to ensure we create a stress-free process from start to finish. Our new website allows customers to contact us to book a free site survey by filling out our online form or calling our customer care team. During the site survey stage, our installation professionals will gather information about the scale and scope of facilities, site access and accurately measure all necessary features, creating a complete site analysis. Our fully trained technician team will complete the agreed maintenance to accommodate any cleaning requirements. Through our professionalism, we never shy away from a problem, and most importantly, we love our work and thrive when working with like-minded customers. We will make site visits to ensure that you are happy with the service that was provided. As a result, we deliver a consistent and effective service that guarantees peace of mind, which allows you to get on with running your business without the concern of poor hygiene affecting your reputation.